BE WELL GUIDED TO BUILD UP PROPERTY ASSETS
WITH SERENITY
PROPERTY INVESTMENT:
THE UNDISPUTED ADVANTAGES OF NEW-BUILDS.
PREPARE YOUR RETIREMENT AND KEEP DOING WHAT YOU
DO. REAL ESTATE: AND INVESTMENT FOR ALL BUDGETS.
INVEST IN BRICKS AND MORTAR AND CAPITALIZE
FOR THEIR FUTURE.
FURNISHED RENTAL OR MANAGER RESIDENCE: A SOLUTION
TO OPTIMIZE PROPERTY TAXES
INVESTMENT IN PROPERTY WITHOUT USUFRUCT:
AN ALTERNATIVE WITH HIGH PROFITABILITY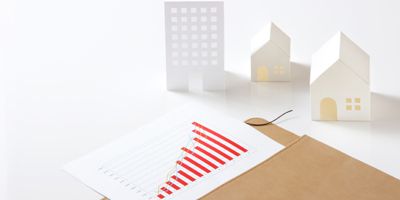 ---
---
PATRIMOLINK meets you at the beginning of your project. We focus on your needs and goals in order to select the most appropriate investment in regards to your needs and current situation.
---
---
---
---
---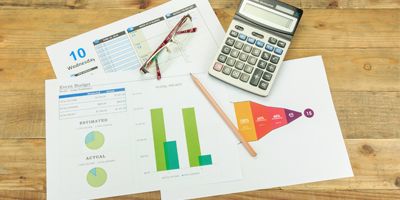 ---
---
PATRIMOLINK enables you to get funding and assists you at every stage from purchase to the signature of the bill of sale. Every step of the project will be covered without necessity for you to travel.
---
---
---
---
Organize your project now
---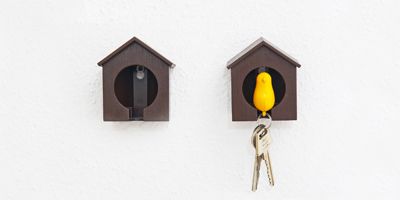 ---
---
PATRIMOLINK offers solutions to furnish, manage and rent out your property. To build up your real estate assets in total serenity.
---
---
---
Distance is no longer an issue.
Our assistance and advice will allow you, without constraint, to remotely manage your real estate investment from abroad.
PROPERTY INVESTMENTS - LATEST EXAMPLES
Our network in France allows us to assist you at every step of your investment. We have developed a comprehensive network of partners in nearly every region. We start our research from the needs and objectives of our clients.
For this reason, it wouldn't be feasible here to list every single possible opportunity.

You will find below some examples of the latest projects sold to investors.
---
Paris XVII (75) - Rue Lebouteux
Type
Price
Area
Advantages
Bare ownership investment
Contact us
Studio to 3 Br
- Renovation of an ancien building
- Dynamic residential area near Parc Monceau
- High-End amenities

Paris VIIII (75) - Rue Tronchet
Type
Price
Area
Advantages
Bare ownership investment
Contact us
3Br 131,65m²
- Beautiful ancient building years 1800
- Rare and privileged location
- Entirely renovated

Les Gets (74) - La Turche
Type
Price
Area
Advantages
Rental investment
Contact us
Studio to 4 Br
- At the foot of the ski slopes
- Traditional wooden architecture
- Cave + parking included
Poitiers (86) - Av. de la Libération
Type
Price
Area
Advantages
Rental investment - entiere building
Contact us
6 units - 633m²
- 5 appartments + commercial space
- Renovated and very well maintained
- 12 min from city center
Dijon (21) - Rue G. Tell
Type
Price
Area
Advantages
Rental investment
Contact us
1Br of 31m² + cave
- 200m from Campus University SciencesPo
- Small co-ownership building, low charges
- Entirely renovated
Lille (59) - City-center
Type
Price
Area
Advantages
Rental investment
Contact us
Studio of 18,39m² + mezzanine
- Near the Palais of Beaux Arts
- Small co-ownership building, low charges
- Entirely renovated
Montrouge (92) - Chateaubriand
Type
Price
Area
Advantages
Rental investment
Contact us
Studio to 3Br
- Quiet neighborhood
- Near public transportation (L4, 13, T6)
- Parking included
Paris XVII (75)- Épinettes
Type
Price
Area
Advantages
Bare ownership investment
Contact us
1Br 35,8m²
- Beautiful ancient building years 1800
- Near transport and daily necessities
- Entirely renovated

Arcachon (33) - Harbour district
Type
Price
Area
Advantages
Rental investment
Contact us
3 Storey houses from 73m² to 89m²
- 50m from the marina
- 3 bedrooms/duplex with garden and parking
- High-end amenities, features and services
Nice (06) - Gambetta
Type
Price
Area
Advantages
Rental investment
Contact us
2 bedrooms
- In the animated city center of Nice
- Newly renovated 2 bedrooms in a small traditional building
- 150m from the beach
Chamrousse (38)- Croisette
Type
Price
Area
Advantages
Rental investment in tourism service residence
Contact us
Studio to 1Br
- At the foot of the ski slopes
- High End services
- Swimming pool, hammam, sauna, and gym

Marseille (13) - Rue C. Plumier
Type
Price
Area
Advantages
Rental investment
Contact us
2 Br - 38,60m2
- Beautiful Haussmannien building
- In the center of Marseille
- Near metro station (M2) and tram station (T2 et T3)
Paris XI (75) - Folie-Mérancourt
Type
Price
Area
Advantages
Rental investment
Contact us
1Br 18,15m²
- Near Place de la République
- Ancient building 1930
- Entirely renovated
Porto-Vecchio (2A)- Vignola
Type
Price
Area
Advantages
Bare ownership investment
Contact us
1Br to 3Br
- 500m from the Marina
- Modern and attractive architecture
- Parking included

Sciez (74)- Rte d'Excenevex
Type
Price
Area
Advantages
Rental investment in senior service residence
Contact us
Studio to 1Br
- Ideally located by the lake Leman
- Low rise and intimate residence
- Modern, comfortable apartments with high end facilities

Paris II (75)- Rue d'Aboukir
Type
Price
Area
Advantages
Bare ownership investment
Contact us
1Br
- High standard ancien building
- Premium location in the historical center of Paris
- High end facilities

Paris XII (75)- Rue de Toul
Type
Price
Area
Advantages
Secondary bare ownership investment
Contact us
1Br
- High standard contemporary building
- Premium location
- High end facilities

Chamonix (74) - Center
Type
Price
Area
Advantages
Rental investment
Contact us
1Br to 3Br
- Ideally located in the city center of Chamonix
- Haussmannian architecture
- Parking and balcony
Le Touquet-Paris-Plage (62)
Type
Price
Area
Advantages
Rental investment
Contact us
1Br to 3Br
- 500m from the beach
- Intimate and cozy residence of 21 units
- Big outdoor space and parking
Menton (06) - Rte de Castellar
Type
Price
Area
Advantages
Rental investment
Contact us
1Br to 3Br
- On the beautiful heights of Menton
- 30 min from Monaco
- Outdoor space and parking
Bons-en-Chablais (74) - Center
Type
Price
Area
Advantages
Rental investment
Contact us
1Br to 3Br
- Town center
- Near Geneva
- Outdoor, cellar and parking
Lyon (69) - Croix-Rousse
Type
Price
Area
Advantages
Rental investment
Contact us
Studio to 1 Br
- In the famous district of La Croix-Rousse
- Completely renovated building and units
- 550m from metro station
Bordeaux (33) - Bordeaux Lac
Type
Price
Area
Advantages
Rental investment
Contact us
Studio to 4 Br Duplex
- Nice and quiet environment
- Eco-friendly housing complex
- 50m from tram station
Tassin-la-Demi-Lune (69)
Type
Price
Area
Advantages
Rental investment
Contact us
Studio to 1 Br
- Complete renovation of 15 units
- 6km from Lyon city-center
- 200m from bus stop
Grenoble (38) - Berriat district
Type
Price
Area
Advantages
Rental investment
Contact us
Studio to 3 Br
- 350m from Tram A and B
- Near schools and all daily necessities
- High-end amenities
Villiers-sur-Marne (94) - Center
Type
Price
Area
Advantages
Rental investment
Contact us
Studio to 3 Br
- 750m from RER E & near future line 15 of Grand Paris Express
- Near schools and all daily necessities
- Contemporary architectur
Aix-en-Provence (13)- Les Milles
Type
Price
Area
Advantages
Bare ownership investment
Contact us
1Br to 2Br
- Small co-ownership building on a human scale
- High standard services
- Only 3 km from Aix-en-Provence city center

Cannes (06) - Center-Croisette
Type
Price
Area
Advantages
Rental investment
Contact us
Studio to 2 Br
- 350m from La Croisette
- Beautiful building with typical Cannes architecture
- High quality amenities
Toulouse (31) - Jeanne d'Arc
Type
Price
Area
Advantages
Rental investment
Contact us
4 Br - 87m2
- Entierely renovated appartement
- Beautiful co-ownership building of 4 units
- Near metro station A and B
Châtillon (92) - Bd Felix Faure
Type
Price
Area
Advantages
Rental investment
Contact us
Studio to 5 Br
- 500m from Tram T6 station
- Near groceries and schools
- Contemporary architectur
Strasbourg (67) - Neudorf
Type
Price
Area
Advantages
Rental investment
Contact us
2 Br - 37m2
- Apartment second floor
- Small well-maintained co-ownership and low charges
- Near Tram C, E, D et all daily necessities
Chamonix (74)- Center
Type
Price
Area
Advantages
Bare ownership investment
Contact us
1Br to 3Br
- High-end appartments wiith exceptional facilities
- High level of energy-efficiency performance
- Refined architecture tinged with Chamonix heritage

Marseille (13)- Castellance
Type
Price
Area
Advantages
Rental investment
Contact us
Studio to 1Br
- 15 m from Castellane saquere
- Near all daily facilities and transportation
- Completely renovated building and appartments
Asnières-sur-Seine(93)- Agnettes
Type
Price
Area
Advantages
Rental investment
Contact us
2Br to 5Br
- 5 min walk from nearest metro station
- Near all daily facilities
- High quality and contemporary architectur
Boulogne-Billancourt(92)- Center
Type
Price
Area
Advantages
Bare ownership investment
Contact us
Studio to 1Br
- New project with rehabilitated facade
- Highly demanded town in the west of Paris
- 2nd economic hub in Île-de-France

Aubervilliers (93) - City center
Type
Price
Area
Advantages
Rental investment
Contact us
Studio to 3Br
- In the city center
- Near all daily facilities and transports
- Outdoor space and parking available
St-Germain-en-Laye (78) - Center
Type
Price
Area
Advantages
Bare ownership investment
Contact us
Studio to 1Br
- New project with rehabilitated facade
- In the historical center of St Germain en Laye
- Very demanded town in the west of Paris

Suresnes (92) - Av F. Roosevelt
Type
Price
Area
Advantages
Bare ownership investment
Contact us
Mansion
- 19th century mansion
- Short dismemberment period
- Very demanded neighbourhood near Paris

Toulouse (31) - La Vache
Type
Price
Area
Advantages
Rental investment
Contact us
1Br to 3Br
- 300m from metro station (line B & future line C)
- Near all daily facilities
- Integrated and build-in kitchen and bathroom
Ivry-sur-Seine(94)- River side
Type
Price
Area
Advantages
Rental investment
Contact us
Studio to 5Br
- Excellent location near the Seine river
- High quality materials and services
- Near transports
Boulogne-Billancourt (92) - P.C
Type
Price
Area
Advantages
Rental investment
Contact us
Studio to 4Br Duplex
- Bright residence with contemporary architectur
- High quality materials and services
- Exceptional location in the city center
Toulouse (31) - Matabiau
Type
Price
Area
Advantages
Rental investment
Contact us
1Br to 3Br
- Near the city 3 metro lines (A, B et future C)
- Very central district
- High quality services and traditional architecture
---